Black Friday Block Party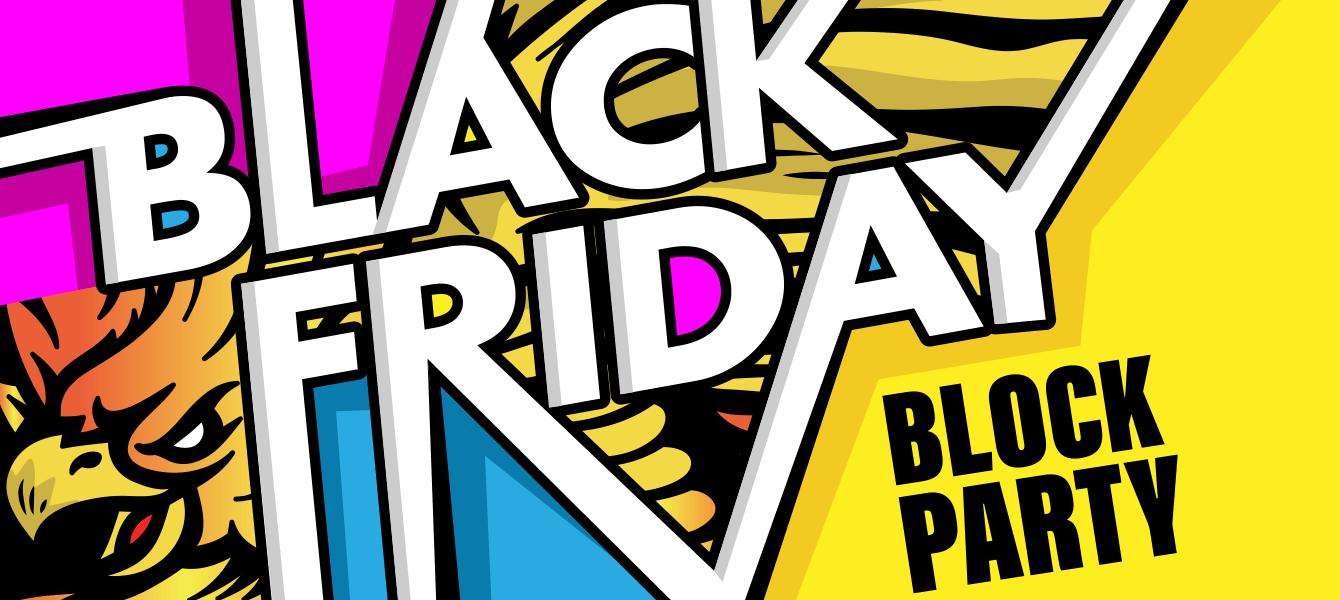 Block 1
5am PST – 10am PST
$25 Half Packs & Full packs of Black Banana Line
(No additional discounts & not including Last Chance strains)
Block 2
10am PST – 3pm PST
$35 Full Packs of Why U Gelly & Don Mega Lines
(No additional discounts & not including Last Chance strains)
Block 3
3pm PST – 8pm PST
$45 Full Packs of Bahama Mama Part 1&2 and Mind Flayer Lines
(No additional discounts & not including Last Chance strains)
Block 4
8pm PST – 1am PST
50% Off Full Packs of Hood Candyz Line
(No additional discounts & not including Last Chance strains)
Block 5
1am PST – 6am PST
30% Off Full Packs of Udder Madness Line
(No additional discounts & not including Last Chance strains)
Whole weekend Specials
30% off on all Merch Items (No additional discounts)
Phoenix Club Members receive 1 Free Phoenix Forge Booster Packs (Minimum Purchase of $100 before Tax & Shipping required)
Every Purchase includes a Raffle ticket for a chance to win a Holiday Party Pail (Upcoming Release date to be determined)
Receive 3ct. Pack of Mind Craft – Blueberry x Mind Flayer with Orders of $100 or More
Receive Mind Craft + 1 – 1 – 3ct. Pack of Hater's Delight – Strawberry x Why U Gelly? with Orders of $200 or More.

Sale Dates
11/24/23 – 11/27/23


Disclaimer:
**Due to constraints on our website, we are unable to merge orders. If your individual order exceeds $200, you'll be eligible for complimentary shipping.
Additionally, orders from various blocks can be accumulated to qualify for special free items.